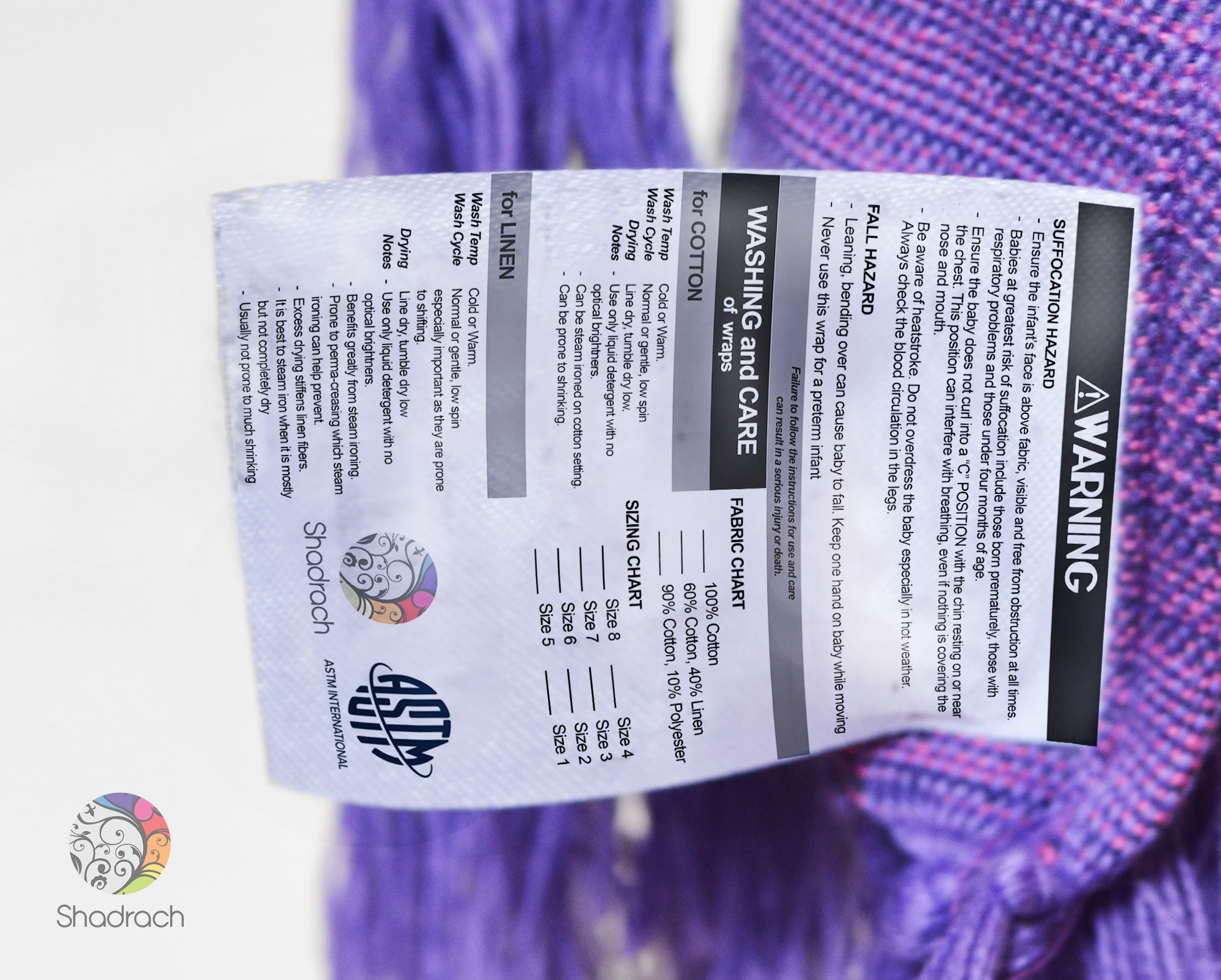 Carrying a child in a piece of cloth is part of our culture. It is practiced by our ancestors not only in Asia but all over the world. Babywearing keeps the baby close to the caretaker while coping up with everyday tasks.
Wearing your child with a piece of cloth needs not to be safety tested as every parent is expected to provide or explore alternatives. Shadrach's Collection offers handwoven carriers that is suitable from newborns to toddlers. We are confident that it is safe because of the quality cotton and linen yarns and safety tested sling rings used for our carriers. Being "Safety tested" is common question/issue in babywearing communities. But then with the right knowledge with materials used, you can never go wrong. It has been almost 4 years since Shadrach's Collection started, and we are proud of our products. I know you are too!
Safety Testing
This year, we are making steps towards safety testing. This is not to prove anything else but to give comfort to those who are interested in babywearing, new babywearers, and of course the significant others (and the not so ones) who believe that babywearing with Shadrach's Collection is safe. Most of all, this is for you dear patrons who continuously believe in Shadrach's Collection passion and advocacies. This is our pride! We are taking this leap to convince more parents and caretakers that babywearing with the use of a wrap and ringsling is safe and recommended.
Currently, our products are being tested by the experts in accordance with ASTM standards. So pray with us towards this new adventure of Shadrach's Collection as we are making another mark in babywearing history in our country. This is a powerful statement in spreading babywearing awareness in our country!
Thank you all for supporting and patronizing Shadrach's Collection!